It's not always easy to put together a snack for some unexpected guests. For these cases, I always keep in my cupboard canned beans, chickpeas or lentils. You can improve absolute delicious recipes using only one of them or combined. Using few ingredients you can put together some spectacular recipe to surprise your guests! Especially when having a party! It's all about presentation!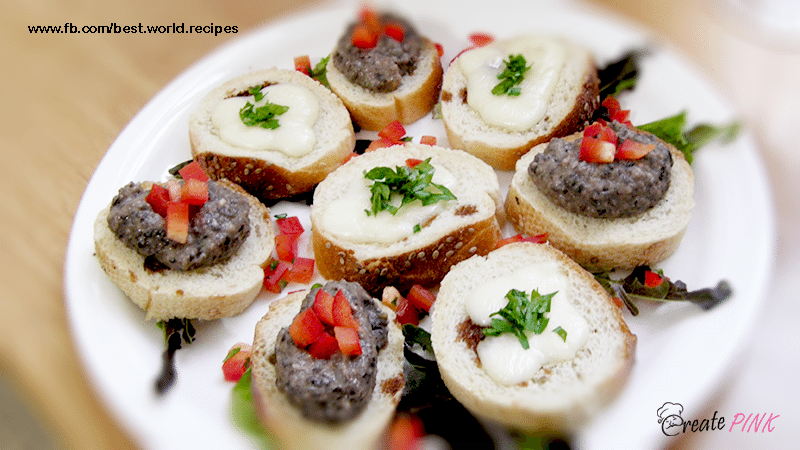 I served this black bean pate for a brunch using French baguette! Exceptional easy to serve and incredible tasty! At the end, everyone asked me the recipe! 🙂
Also, some slices of baguette, drizzle soy sauce, cheddar cheese and parsley. Great combination!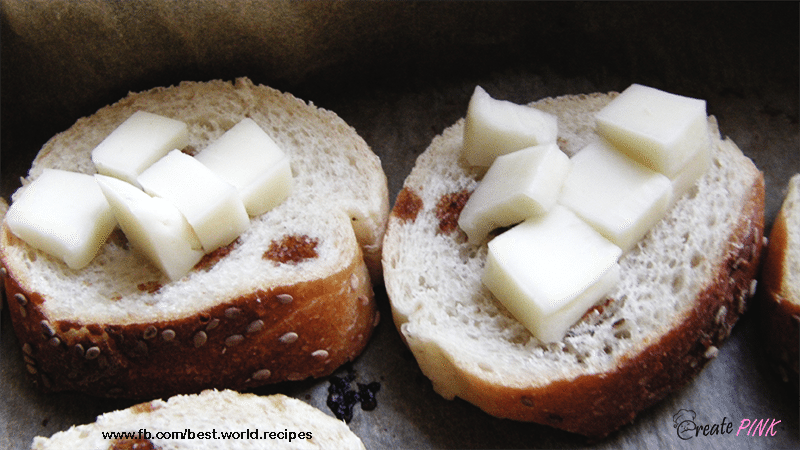 2 tsp olive oil, 1/2 of a medium onion, chopped, 3 garlic clove, minced fine, 1 15 ounce can black beans, rinsed and drained, 2 Tbsp chopped parsley, 1/2 tsp ground cumin, 1/8 tsp salt.
Heat a high sided pan over medium high heat. Add the oil, the onion, and garlic, and sauté for two to three minutes. Add the black beans, cumin, and salt. Cook the mixture for about two minutes. Then, remove from the heat and add 1 tsp parsley.
Transfer the mixture to a blender, and process until the mixture is smooth, if necessary you can add water from the beans.
Summary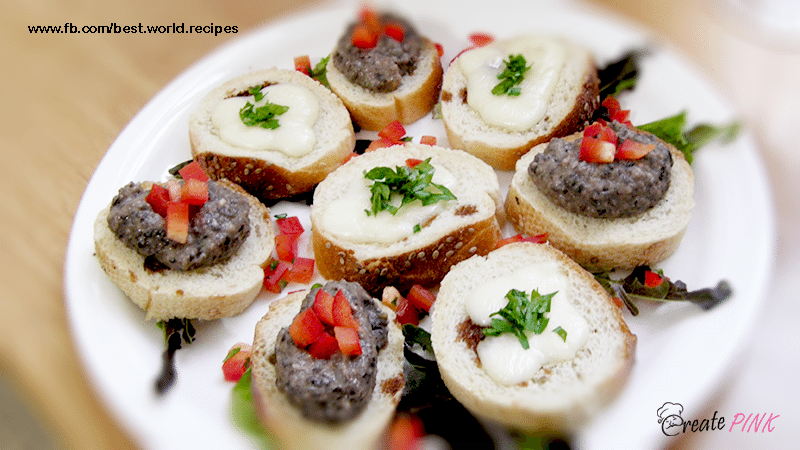 Recipe Name
Published On
Preparation Time
Cook Time
Total Time