With a teenager in house things can be very complicated sometimes…always… Moods, nerves, diet, eating when angry, preparing the food for a teenager can be a challenge.  Now vegetarian, in 5 minutes asking for a beef steak.
Anyway, I have a secret weapon (recipe) which makes me always "the best mom": burrito/wrap.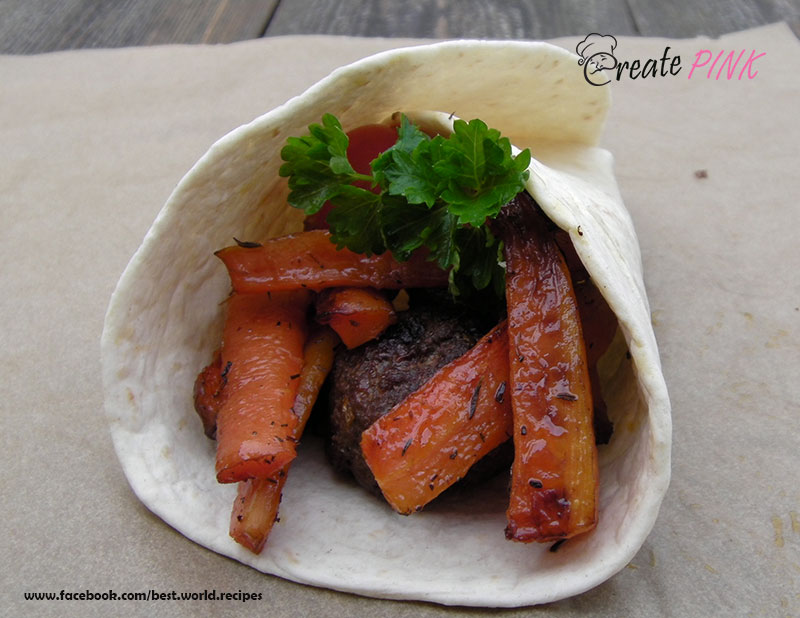 For those who already know me, there is no secret that I am a declared fan of hummus. No week without it! As spread for my sandwiches/ wraps or as dip for veggies, hummus is a must in my family.
I prefer to replace the mayonnaise with hummus. Tasty, fresh and healthy. No reason not to!
Back to my secret weapon…The easy part is that you can improvise and you can fill it with everything you have. Any leftovers can become a great filling for a wrap!
I had some meatballs which, no surprise there, the teenager decided that are not fancy enough with spaghetti and probably will be better with some roast veggies. I like to believe that I am a versatile cook and I can easily improvise something to satisfy everyone's taste.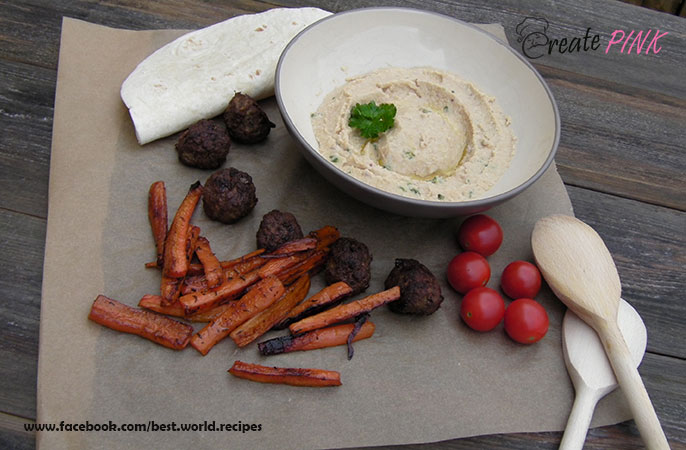 That's how I come up with this idea! Everything it's on a plate. Just wrap it up!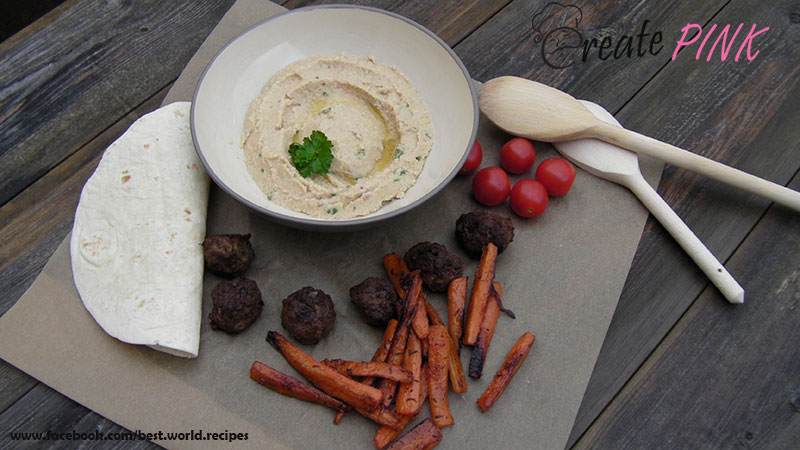 How to make the perfect hummus.
For meatballs:
1 large onion, small chopped, salt, 2 cloves garlic, smashed and chopped or 1 tsp. garlic powder, 2 tsp. thyme and 1 tsp. black pepper, 1/2 pound ground beef, 1/2 pound ground pork, 2 large eggs, 1/4 cup finely chopped fresh parsley leaves, 1 cup breadcrumbs, 1/2 cup water.
Mix them all together and leave the mixture to rest for 10-15 minutes. Shape the meat into desired size. Place them on a baking sheet and bake them in the preheated oven for about 20-25 minutes or until the meatballs are cooked.
For my caramelized carrots: cut the carrots as you wish. Toss them with soy sauce, olive oil, salt, thyme, paprika, chilli powder and honey. Bake them in preheat oven for 10-20 minutes.
Summary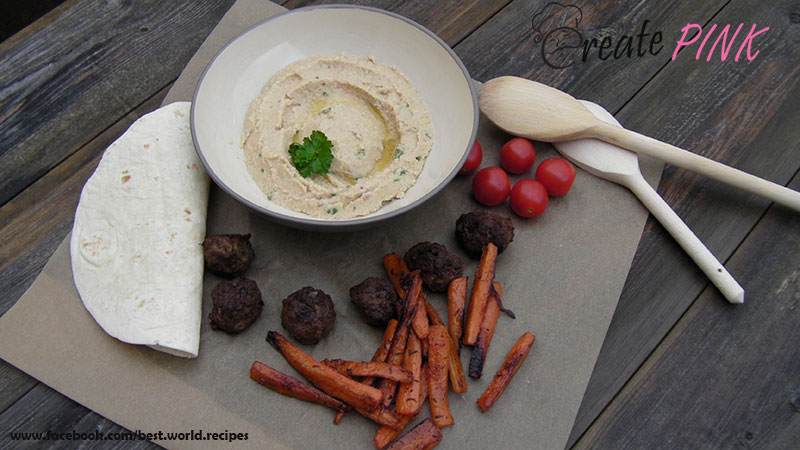 Recipe Name
Burrito with meatballs and caramelized carrots
Published On
Preparation Time
Cook Time
Total Time