Crust Ingredients:
3/4 cup wafer-cookie or graham cracker crumbs, 1/8 teaspoon almond extract, 1 tablespoon sugar, 3 tablespoons butter, melted.
Filling ingredients:
1 cup ricotta cheese (light), 12 ounces cream cheese, light (neufchatel), 1 cup sugar, 2 eggs, 3 tablespoons whipping cream, 1/4 cup amaretto, 1/4 cup plus 1 tablespoon cocoa, 1/4 cup all-purpose flour, 1 teaspoon vanilla, 1/3 cup semi-sweet chocolate mini-morsels.
Preparation: 
Combine crust ingredients and pat into a 7-inch springform pan. Beat the cheeses with the sugar until smooth; add eggs and whipping cream and beat for about 3 minutes on medium speed of an electric hand-held mixer. Add amaretto, cocoa, flour and vanilla; beat for about 1 more minute. Stir in semi-sweet chocolate morsels; pour into prepared pan. Place the cheesecake on a rack in the Crock Pot (or use a "ring" of aluminum foil to keep it off the bottom of the pot). Cover and cook on high for 2 1/2 to 3 hours. Let stand in the covered pot (after turning it off) for about 1 to 2 hours, until cool enough to handle. Cool thoroughly before removing pan sides. Chill before serving; store leftovers in the refrigerator.
Summary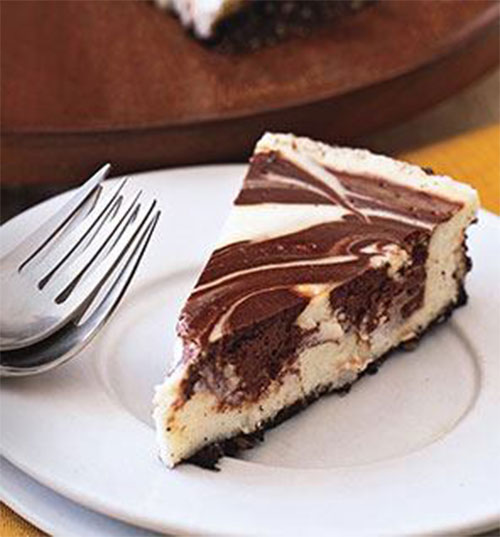 Recipe Name
Chocolate-amaretto cheesecake
Published On
Average Rating





Based on 2 Review(s)