Crepes, a paper thin crepe that can be filled with all sorts of sweet things. Chocolate, cheese, fruit, everything you like! If not using sugar you can fill this crepes with meet, cheese, vegetables, salads and serve them as appetizer. Delicious anyway!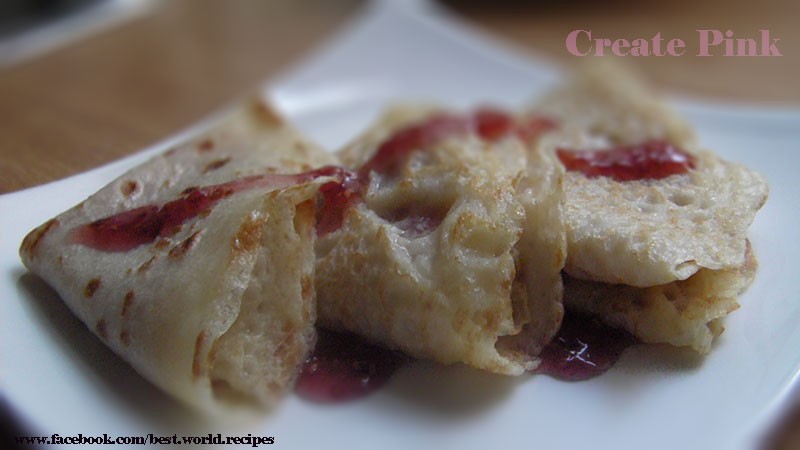 1 cup flour, 2 eggs, 1 cup milk, 1 teaspoon sugar, 1 tablespoon butter, melted, salt, strawberry confiture
Combine sifted flour, sugar, and salt in a mixing bowl. Add the whole eggs, one at a time. Beat well after each addition. Add enough milk to make a thin batter. Beat until smooth. Stir in melted butter. Pour about 1/2 cup batter into a heated, lightly greased skillet. It should take only half a minute or so to cook; you can lift the edge with a palette knife to see if it's tinged gold as it should be.Swirl around skillet to coat bottom of pan. When brown on the underside, turn and brown on other side. Spread with strawberry confiture.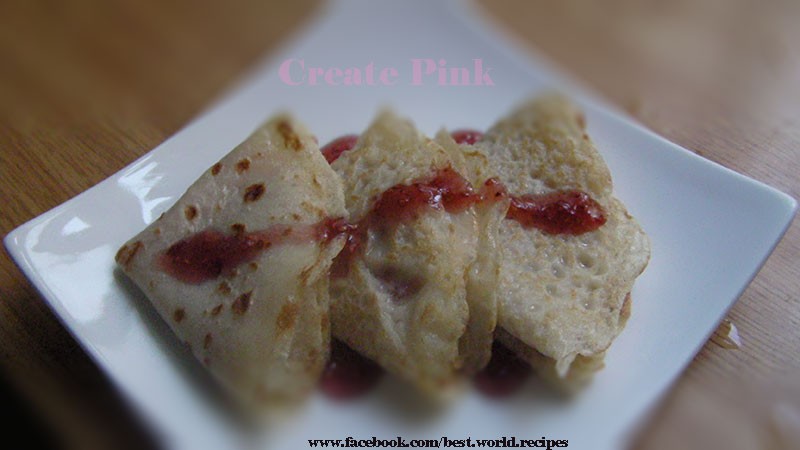 Summary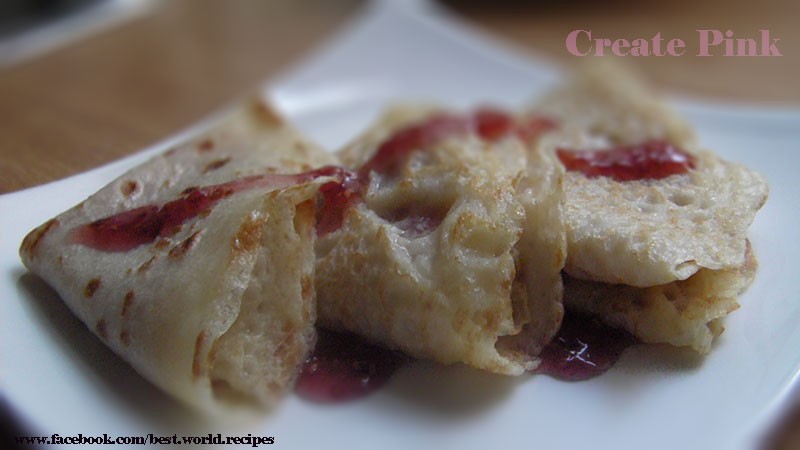 Recipe Name
Crepes with strawberry confiture
Published On
Preparation Time
Cook Time
Total Time