It's all about kale these days! There's a reason why earthy kale is the most popular of the greens these days: is delicious, versatile, and incredibly nutritious. Kale contains beta-carotene, antioxidants, potassium, vitamin A, vitamin C, fiber, iron, and calcium. If you didn't give it a try yet, maybe you should consider using kale .
I am going to show you some of my favourite recipes using kale For those of you looking for a quick, on-the-fly meal, this one is perfect! Not to mention healthy! Few ingredients and you can throw everything together in a flash. Did I mention that it's cheap, too? Trust me on this!
All you need is a spring onion, frozen peas, fresh kale, 1/2 cup white wine, salt, chilli and dill and olive oil.
Heat a pan with olive oil, add the chopped onion and after 2 minutes add the peas and the wine. Cook for about 6-7 minutes, add the kale and cook for another 2 minutes. Taste for salt, add the chilli powder and dill. I have served this with a poached egg on top of it! It goes with meat, fish or simple at it is with some shredded parmesan.
Summary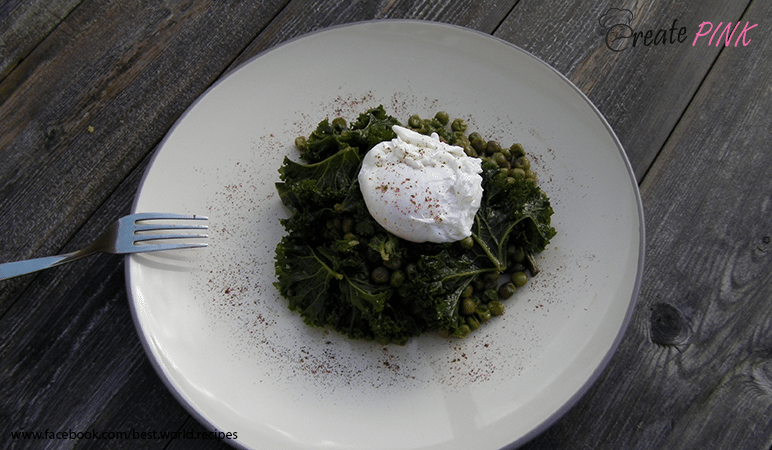 Recipe Name
Kale and peas with white wine
Published On
Preparation Time
Cook Time
Total Time