A bowl of mussels is perfect for friends or family gathering! It's my experience who's talking 🙂
Still don't know if it's the delicious sauce/broth after steaming the mussels or the mussels itself, but all I can tell is at the end, there is nothing left.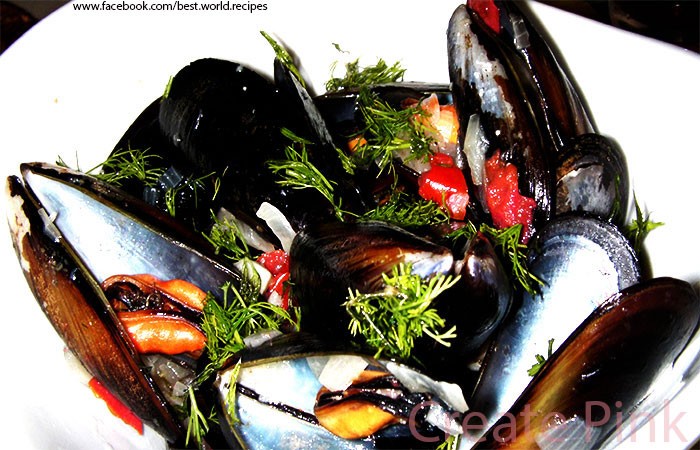 It's an art in cooking mussels for everyone's taste. There has to be a balance between taste and cooking time! You must be careful not to overcook mussels and definitely do not boil them covered in water like pasta as they will not open. Mussels need to steam not boil.
The broth left in the pot after steaming is delicious. Serve it with the mussels and use bread to dip.
Ingredients:
2 tablespoons olive oil, 2 shallots, finely chopped, 4 cloves garlic, finely chopped, 4 tablespoons white wine or lemon juice, 2 tablespoons mustard,
4 pounds mussels, cleaned, 1/3 cup fresh chopped dill.
Heat olive oil in a medium saucepan over medium heat. Stir in shallots and garlic, and cook until tender. Stir in the tomato, and continue cooking about 5 minutes. Add the white wine and the mustard into the saucepan, and bring to a boil. Gradually stir in mussels. Cover saucepan, and continue cooking about 5 minutes, until the mussels have opened. Garnish with dill to serve.
Summary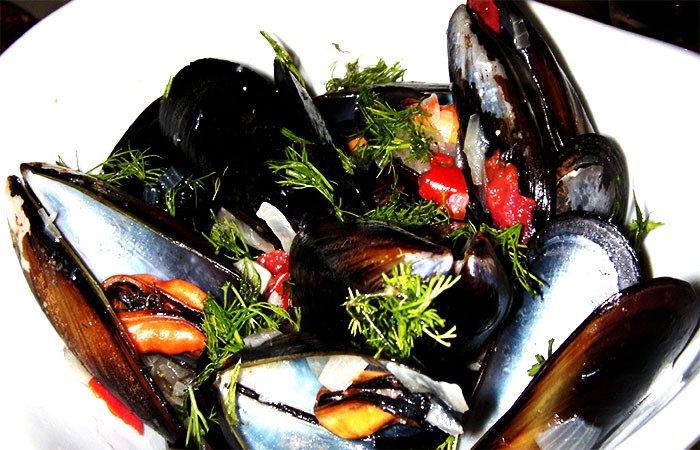 Recipe Name
Mussels with wine and mustard
Published On
Preparation Time
Cook Time
Total Time