I love cooking, but the summer is officially taken control over me! No more baking, no more boiling! (I am actually, lying, not so much). It's time for easy to do recipes and grab-and-go meals!
So, it's time for sandwiches! I don't know about you, but I am a huge fan of sandwiches. Any type, any kind, any shape, and most of all any crazy and delightful combination! Easy to eat, easy to make, (at least most of them) and you can get creative with the filling!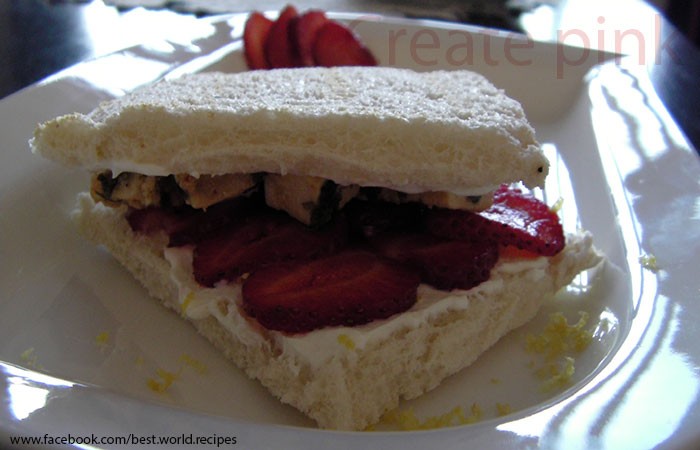 I like to butter my bread and then I usually add everything that comes to my mind. Mostly, I am using leftovers! From a crazy party or just a relaxing family dinner!
I have to admit that my favourite sandwich is the one with grilled meat. Chicken, beef, pork; let's not forget about turkey and probably the best one is: grilled duck with cranberry sauce. Served with fresh baked ciabbata and a layer of rucola! I don't know if this is the most original sandwich, but I know for sure that by adding your personal touch you can make it original! The way you cook your meet makes it special, the salad you are using makes it special.
Anyway, one day I was in the mood for something different! Browsing the internet I discovered a sandwich filler competition and I have decided to challenge myself! All the entries were interesting, but the one who captured my attention was "Mint chutney sandwich". There you go! That's the recipe I want to compete with! Turkey ham, cheese, salad, anyone can make a "classic" sandwich, but mint chutney sandwich…hmm that's something! Why not mix and match a variety of flavours and textures to create exciting new and interesting sandwich combinations!
"Browsing" my fridge for some inspiration, a big box with fresh, sweet and juicy strawberries pops up! I love strawberries. With cream, ice cream, even in a salad, and why not in a sandwich. Yes! The strawberries will be the centerpiece of my sandwich!
Although, I must balance somehow the sweetness of the strawberries, and not to transform my sandwich in to dessert. I need to add something spicy; something who can concur with the savory of the ripe strawberries. I am a huge fan of chilli feta cheese so for me that sounds like a crazy and incredible combination! The idea for this recipe popped into my head: Strawberry and Chilli feta cheese sandwich!
A hot grill toasts quickly, so choose a soft white bread. Grill each slice only on one side, rotating 90 degrees halfway through so you get those super-cool
cross-hatch grill marks. That's the hardest part! To toast the bread perfect! On each slice add some spread cheese, then on one slice some thin slices of strawberries and another slice has the honor to host the chilli feta cheese! Combined the taste is delightful!
The contrast is like playing with senses and tickling your tongue! You can feel the savory of the strawberries who can temper the chili heat!
It's a must try this summer!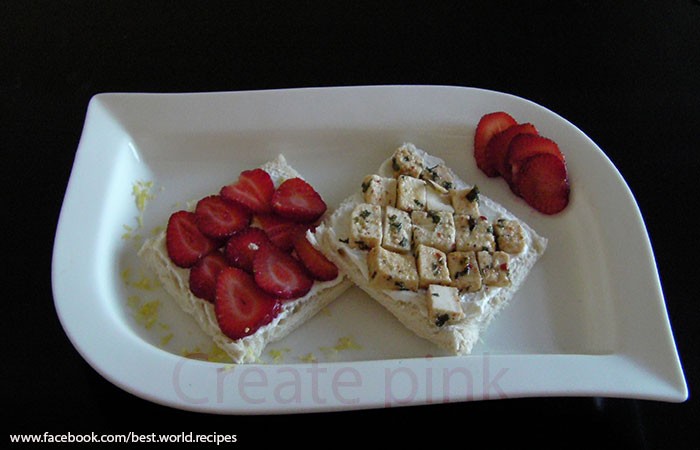 Summary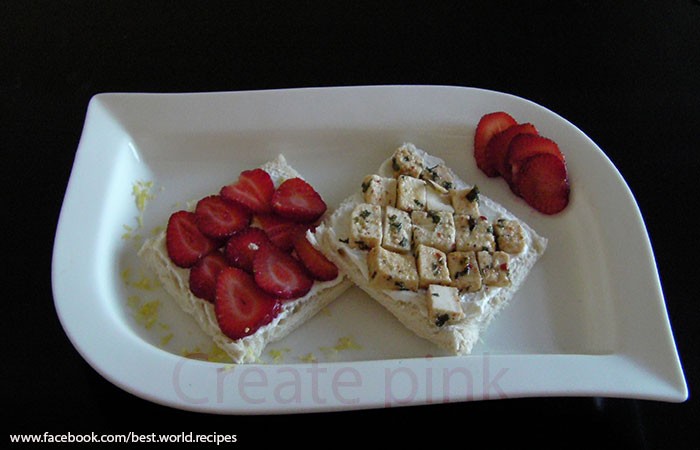 Recipe Name
The story behind a sandwich
Published On
Preparation Time
Total Time