Ingredients:
3 cups unbleached bread flour, 2/3 cup yellow cornmeal, 1 tablespoon dried Italian seasoning, 1 teaspoon salt, 3 envelopes (1/4-ounce size) rapid-rise yeast, 1/3 cup honey, 1/4 cup olive oil, 1 2/3 cup hot water (125 degrees F), 4 small firm tomatoes, sliced, 1/4-inch thick and patted dry with a paper towel, 2 teaspoons olive oil, 1/4 teaspoon granulated garlic, 1/2 cup fresh basil, rolled and sliced thin, 2 cups smoked provolone or mozzarella cheese, shredded.

Preparation: 
Preheat oven to 350 degrees F. Spray nonstick cooking spray in 2 (9-10 inch round) cake pans; set aside. In the bowl of a stand mixer, stir together the flour, cornmeal, seasoning, salt and yeast. Add the honey, oil and water. Stir, using the paddle attachment, until well combined. Pour the batter into the prepared pans. With floured fingers, spread the batter to the edges of the pan. Cover and place in a warm place for 30 minutes. Spread the tomato slices on top of the batter; do not overlap the tomato slices.
(Depending on the size of the tomatoes, you may have a slice or two left over.) In a small cup, combine the olive oil and garlic and brush on top of the batter and tomato slices. Sprinkle on the basil and then top with cheese. Place the focaccia in the preheated oven. Bake both of the pans in the middle rack for 30-35 minutes.  The top will be golden brown when finished. Take out of the oven and let sit for 10 minutes before serving. Focaccia can be served in the pan or taken out and cut into wedges.
Summary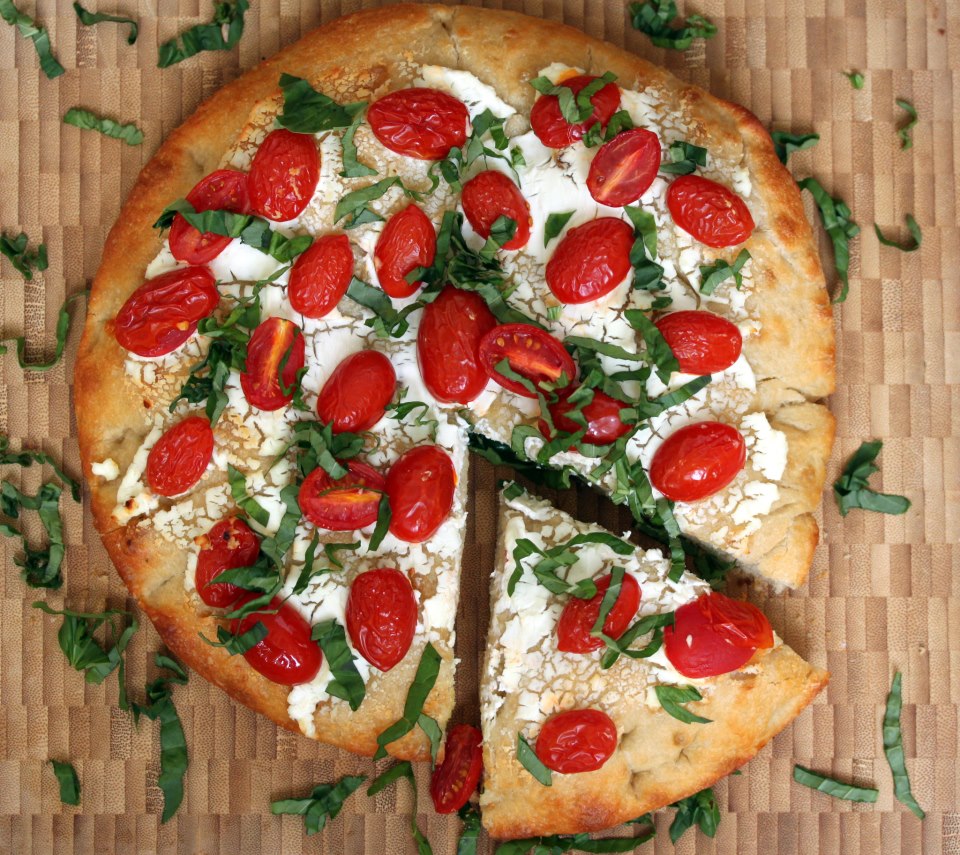 Recipe Name
Published On
Preparation Time
Cook Time
Total Time