Because I am addicted to chocolate!
I love chocolate and I love to make all kind of dessert with chocolate. For me, there is no such thing as too much chocolate.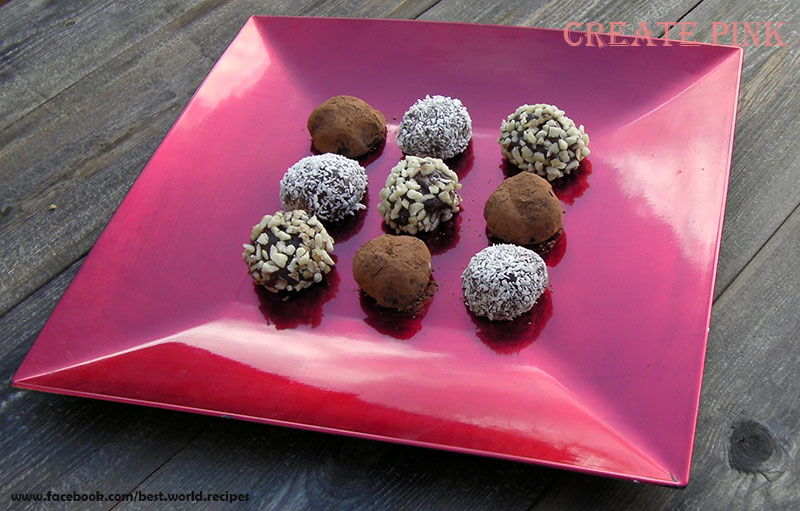 Inspired by love (Valentine's Day is coming) I decided that is time for something special and very elegant. Chocolate truffles with orange liqueur. 
I love chocolate with orange, but you can replace the orange liqueur with any other liqueur: mint, coffee or even chocolate liqueur. As I said, there is no such thing like too much chocolate. If this delicate chocolates are meant to be eaten by children, then vanilla extract it is!
All you need is 4 chocolate tablets (2 milk chocolate and 2 dark chocolate), 40g unsalted butter, cubed, 2 tbsp. milk, 1 tbsp orange liqueur, 1 can sweet condensed milk and orange and lemon caramelized zest.
In a pan on low heat mix the chocolate, milk and condensed milk. Live until the chocolate is melted and the mix is shiny and velvety. It should be a smooth cream. Let to cool for 5 minutes and then add the liqueur and the zest. Then leave to cool and set for 3-4 hours.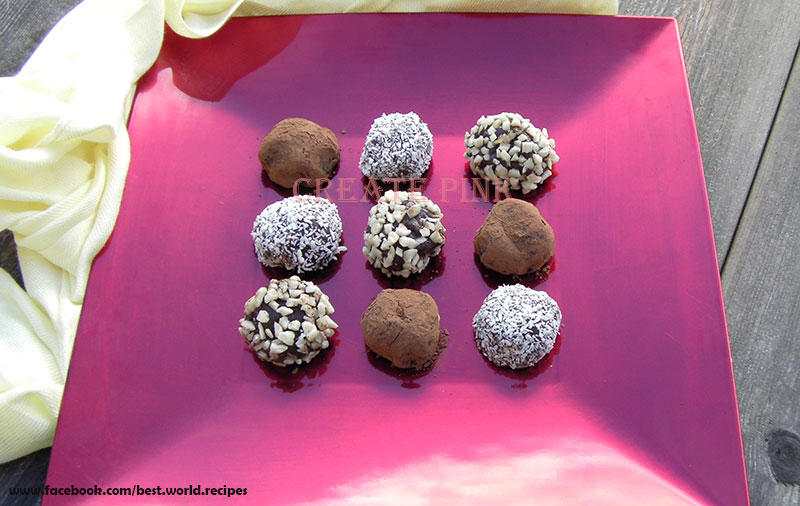 After the mixture is cooled and you can work with it, scoop the mixture into 30-35 balls and then roll into different mixtures to coat. I have used shredded cocos, cocoa powder and chopped hazelnuts.
Summary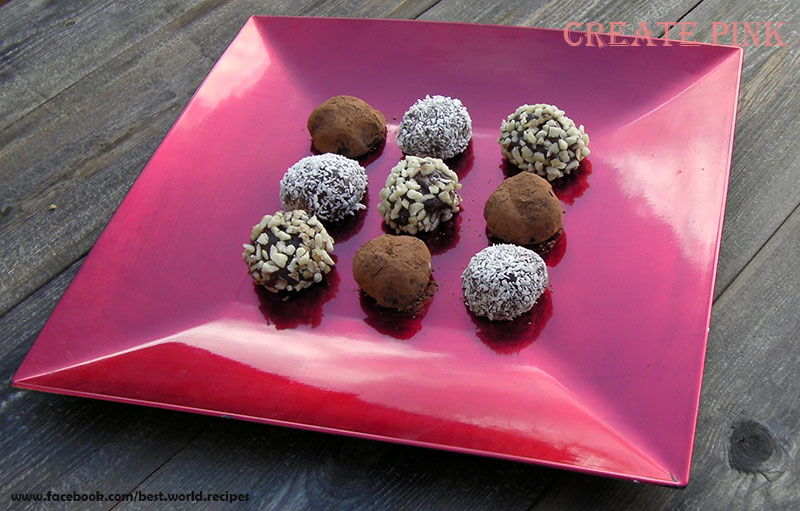 Recipe Name
Chocolate and orange truffles
Published On
Preparation Time
Cook Time
Total Time