Fire up the grill!!!!
I am a huge fan of grilled ribs, but with diet being my worse enemy and also because I have friends coming over who kind of hate pork, I have to make something light, something like…chicken!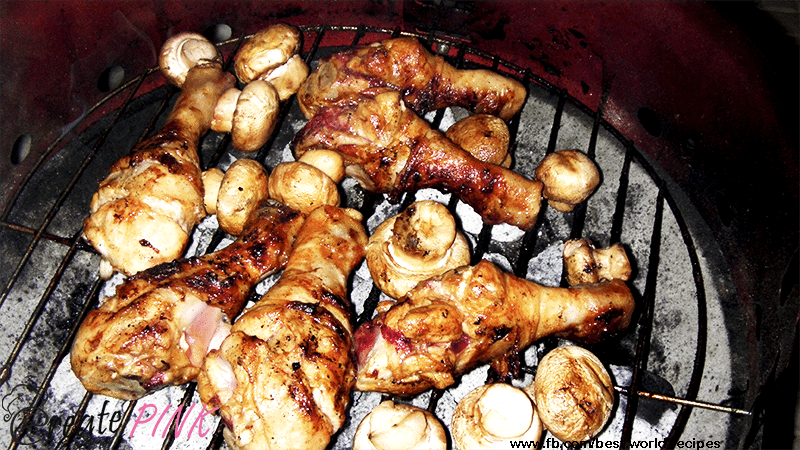 Poultry is often marinated in a mixture of white wine, lemon juice, pepper, oil, herbs and spices. The acid in the lemon juice tenderize wonderfully and helps inject flavour into the poultry. But poultry having such a neutral flavour, which easily can take a new flavour, doesn't have to be boring. Especially in the summertime with all the fresh flavours. And when it comes to flavour, you can't get much better than garlic, minced green onion and lots of lime juice. And the boring old chicken it's now full of zesty flavours!
Chicken tenders, skinless chicken breasts, chicken drumsticks are the perfect BBQ food to serve at a gathering. Simply marinate them the night before, and cook them on the grill. The possibilities for marinades and flavours for chicken on the grill are endless, and for sure, everyone has a few secret recipes on how to marinate the poultry, to hold near and dear.
The best way to cook your chicken is the grill! Grill on an outdoor grill over medium low heat until no longer pink, about 6-8 minutes. To marinade my poultry I prefer lemon juice with a good selection of dried herbs and another one with yoghurt and paprika. The mixture of herbs, garlic, oil, lemon, chicken and wine will give a special flavour that will make you not have patience in front of the BBQ.
Some other marinade ideas:
– lemon, honey, white wine, salt, pepper, garlic, and onions
– lemon juice, lots of cracked pepper, salt, garlic only marinate 20 mins before cooking.
– Slice into the drumsticks and simply marinate with olive oil, garlic and salt.
– oranges and beer with pepper and rosemary
– 1 cup sherry or wine or both, half cup virgin oil, 1 onion (finely chopped), garlic, mashed or minced finely. 1 tbsp Worcester, tbsp mustard, 1 tbsp mixed herbs, 1 tbsp pepper, tbsp soy sauce, 1/2 tbsp vermouth, half tbsp cinnamon &nutmeg, 1/2 tbsp hot curry, 1/2 tbsp mixed spices, 1/2 tbsp hot chilli, Mix all together and marinade for all meats & poultry. Marinade for at least 3 hours.
You'll think there's a fiesta of flavours happening in your mouth. If, by any chance, there are some leftovers, a Caesar salad it's just perfect! As you can see in the picture, grilled mushrooms — a must have side dish for the summer grilling season! You could also add it to your favourite pasta salad or for a nice and healthy sandwich!
No matter how you are using the leftovers, it will make you lick your fingers!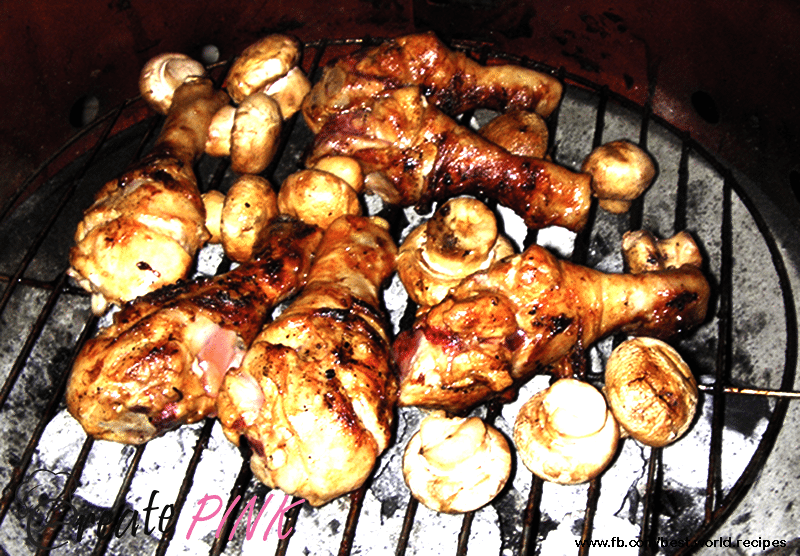 Summary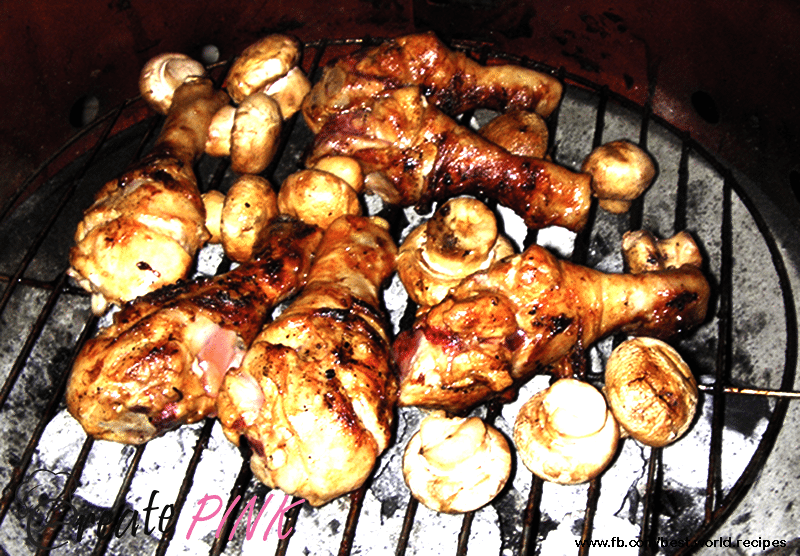 Recipe Name
Grilled mushrooms and chicken drumsticks
Published On
Preparation Time
Cook Time
Total Time