Sophisticated and decadent. That's what I can say about this recipe. The idea came up while I was trying to make something more than just a cheesecake. I am not a huge fan of cheese paired with orange, lemon or chocolate, so I have tried to make them work together. I was sure that is something that can make them combine beautifully. And I was right! I have to admit that this one is pretty impressive. Although everyone has a favourite recipe, I think you will fall in love with this one and you might put it in the top of the list. Everyone will ask for another slice! My family sure did!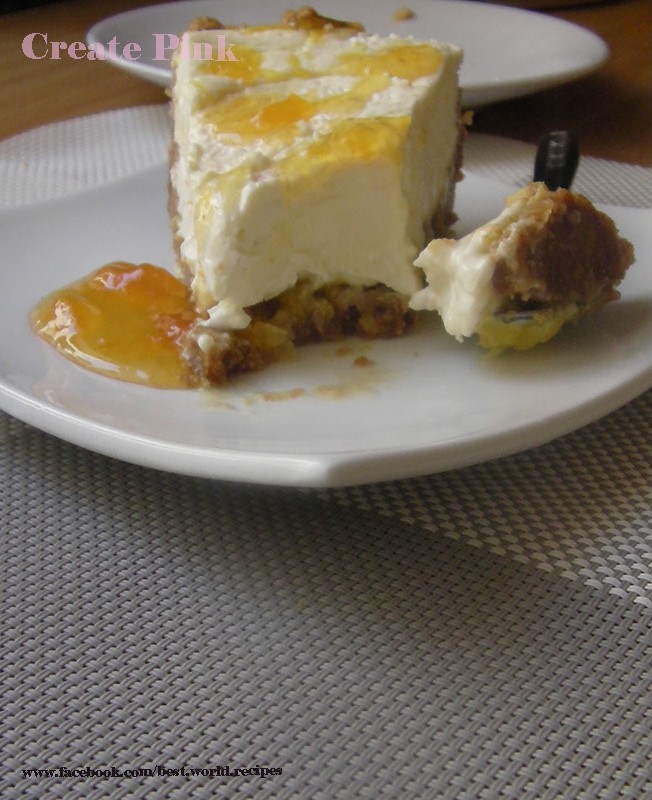 What you need:
For the topping: caramelized oranges
1 large orange, 1 cup sugar, 2 teaspoons fresh lemon juice
With a sharp knife, slice orange into thin rounds discarding ends and seeds. In a pot over medium-high heat, stir sugar, 3/4 cup water, and lemon juice until sugar is dissolved. Add orange slices and bring to a simmer. Cover and simmer 5 minutes. Uncover and simmer gently, keeping slices in a single layer and turning occasionally, until they're slightly candied and translucent and liquid is a thin syrup, about 20 minutes (there should be about 1/2 cup liquid in pan; if less, add enough hot water to make that amount and shake pan to mix water into syrup). Let cool in pan. Cover and chill at least 15 minutes.
Orange marmalade:
2 oranges, 2 cups sugar, lemon zest.
The difference is that for topping you have to cut them into slices, while for marmalade you have to cut them into cubes.
Or you can buy orange marmalade. I prefer to make my own as I always make more. Is just perfect for breakfast with banana/chestnuts bread or pancakes! It's very good and it's homemade.
For crust: 1 1/4 cups ginger cookies, 4 tablespoons butter, melted
I am using ginger cookies for that flavor that will make the cheese and orange combine perfectly altogether.
For the filling:
1 package (8 ounces) cream cheese, 2 packages mascarpone, at room temperature, 3/4 cup sugar, 1 cup Whipped Cream made from duble cream and vanilla, orange zest.
To make the base, place the biscuits into a food processor and blend to form fine crumbs. And them mix the crumbs with melted butter. Transfer the mixture into the cake tin and press over the tin base. Place in the freezer for 10 minutes to set.
Beat the cream cheese in a large bowl with sugar. And then add the orange zest and the whipped cream.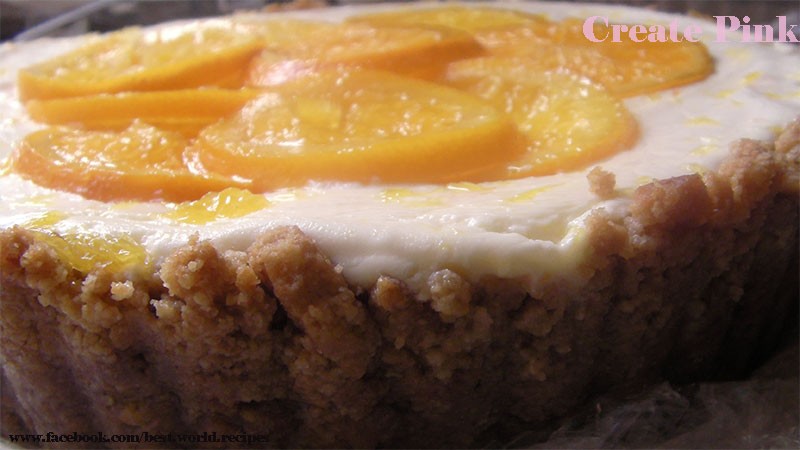 Over the ginger cookies spread the orange marmalade, then the cheese mixture and chill in the freezer for a minimum 15 minutes. After that put the caramelized oranges on top and let it cool over night.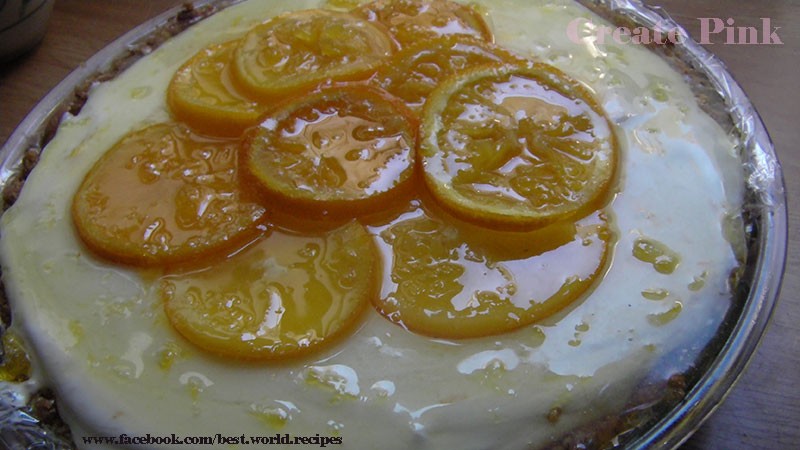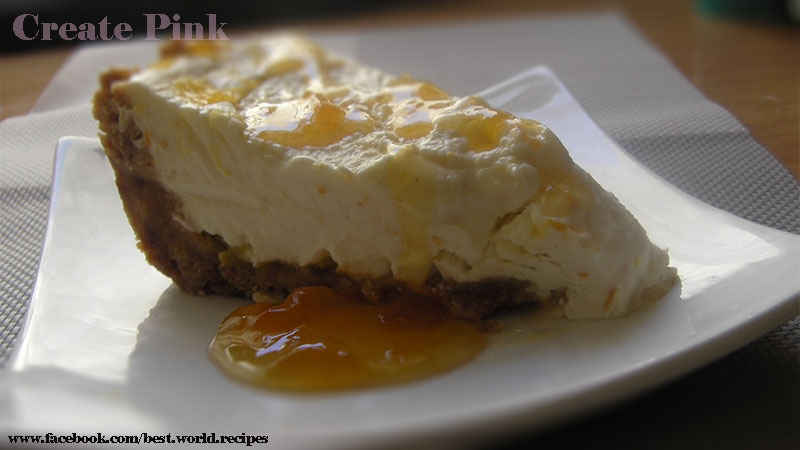 Summary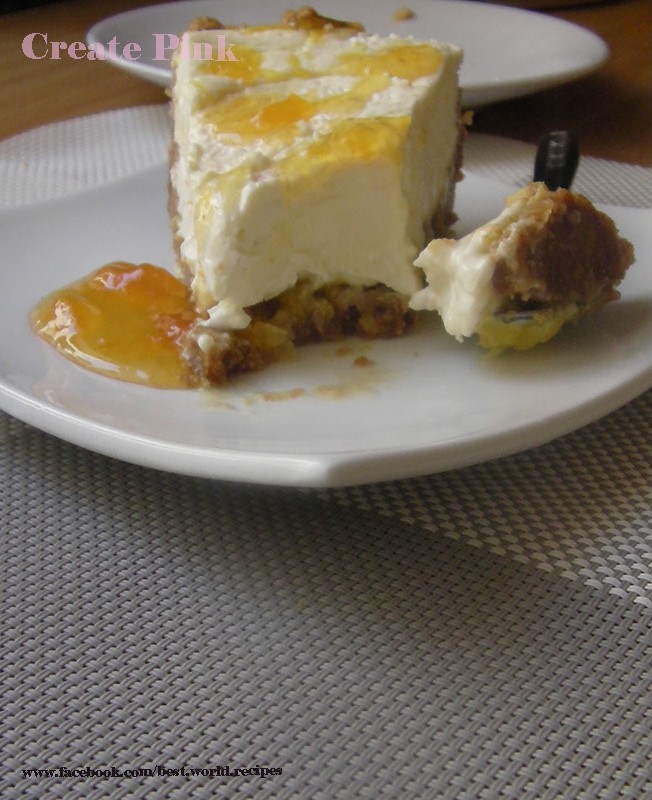 Recipe Name
Orange cheesecake with ginger cookies crust
Published On
Preparation Time
Cook Time
Total Time