Who doesn't like blueberries? If you don't, then this recipe is not for you. Well, it is but I find it difficult to write for someone who doesn't like blueberries… Just kidding.
As a child I used to totally dislike blueberries. Well I was not much of a fruit lover. Except the watermelon. It's still on my top 5. But I remember that my mum used to make all kind of fresh fruit cakes. I never refused them! Fresh from the oven and coated with a nice layer of powdered sugar. It brings so many memories…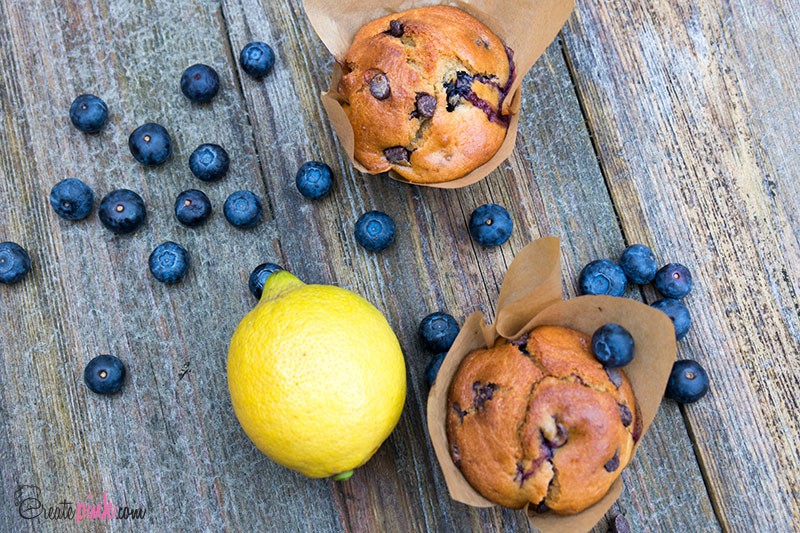 I am lucky enough as my daughter is not like me. She has 2 bowls of fruit daily. The reason I am making fruit muffins or other cake fruit is me… I still don't like to eat fruit J
Whatever you like in a muffin this batter is fool-proof and perfect for your imagination. It's a perfect batter starter. Fruit, nuts, chocolate or simple lemon or vanilla flavour is also aloud.
This is one of those recipes that you whip up in like 15 minutes and you eat them in the same amount of time! Trust me it will be like a magnet for family, friends, even neighbours. And you better be prepared. For starters 24 sounds like a good number 🙂
Did I mention these are twice healthier as I'm also using whole meal flour and just ½ cup sugar? If I didn't, I just told you the secret.  Not that it counts much as you won't stop at the first one, not the second one, probably not even the third one? I just couldn't resist. These are just too good.
The process is the same like the most recipes you've ever read. Dry ingredients mixed with the wet ones.

For the wet ingredients:
4 eggs room temperature, 1 cup sour cream, ½ cup melted and cooled butter or vegetable oil, 1 teaspoon lemon extract (optional).
For the dry ingredients: ½ cup sugar, 1 cup oat bran, 1 cup wholemeal, 1 ½ cup flour, 1 cup dark chocolate chips, 1 tablespoon baking powder ½ tablespoon bicarbonate, 1 teaspoon nutmeg, ½ teaspoon salt, 1 ½ cup blueberries.Preparation:Preheat the oven to 425F degrees and line with
Tulip Muffin Wrap Chocolate
a muffin tin.In a mixer bowl add the
eggs
and the sugar and mix until double the size for about 5-7 minutes.Take 2-3 spoons of the foamy eggs and incorporate it slowly in the butter or oil. The reason is to keep all the air in the eggs. Then add the mixture over the rest of the
eggs
. Add the sour cream, the
lemon
extract and mix it slowly.  Then there it goes the dry ingredients and at the end the blueberries and the chocolate chips. Do not over mix it. The batter has a nice fluffy consistency.
Scoop the batter into prepared muffin tins and bake for about 5 minutes at the same temperature and then reduce it to 325 F degrees and bake for 25-30 minutes or until tops are nicely golden brown.
Allow cooling for about 10 minutes and then you can open the door as everyone will be there to taste these spectacular muffins!
Summary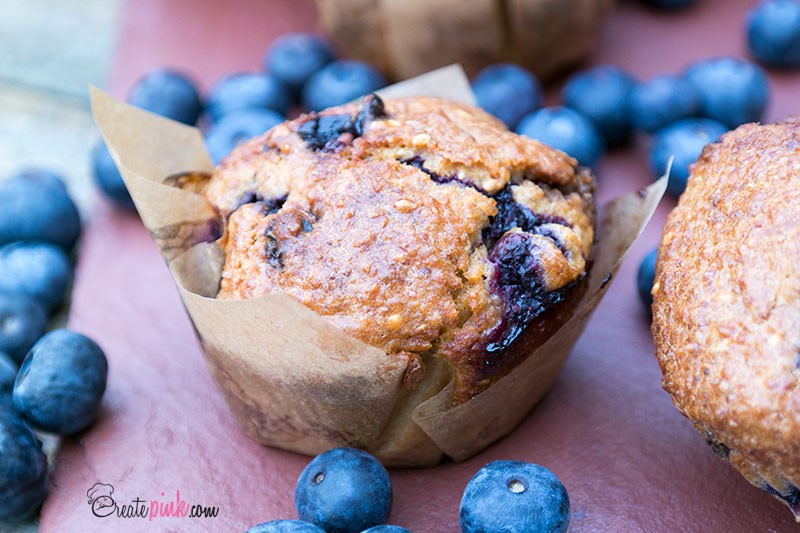 Recipe Name
Perfect blueberry and nutmeg muffins
Published On
Preparation Time
Cook Time
Total Time
Average Rating





Based on 1 Review(s)