I've never thought about cooking watermelon. Until the other day this seemed outrageous to me to "spoil" the juicy, tasty, divine watermelon by cooking it.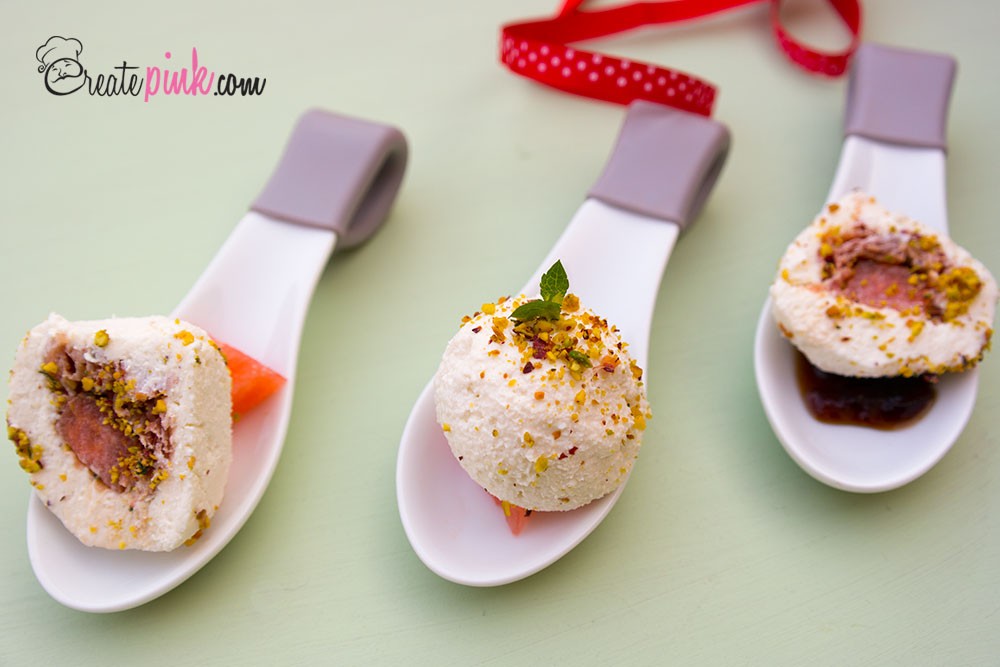 I like to follow Food52 usually to see if there is any recipes contest I might be interested in although to be honest I tried a few times and I believe there are slim chances for new members to win or at least to be a finalist. I've been a marketer for over 5 years now and I kinda know how these things work. Not to mention that they have free content on the website 🙂 simply clever! But as a foodie, home cook or aspiring chef to be featured on Food52 it's a big thing.
Anyway while checking their website I came across this "your best recipe with melon" contest and I got intrigued. My mind started to scan what and how would I use watermelon. I am saying only watermelon (and yes you can call me a "strange person") but I don't like cantaloupe or any other melon (except watermelon:) How can you make something else from something that's already super delicious and refreshing?
Last summer I used to cut the watermelon in cubes and mix it with fresh mint, but that's it! That's how far I went, that's how courageous I was!
But if it's something about me, not necessarily a good thing sometimes as I tend to over-think things and lose sleep over it (literally), it's the fact that I won't stop until I do something that was never done before or to improve something that was already done by spicing it up a little bit, by twisting it a bit.
I saw lots of recipes for salads with melon and feta or goat cheese. Seems like a new thing this salad, dare I say and please forgive me if you don't agree, a bit dull and boring for my taste?
Then I started thinking about a watermelon granita or sorbet. But it just seemed something everyone can make… Where is the challenge then?! Maybe a triple delicious watermelon, cantaloupe and mango homemade ice cream. This is still something I'll try pretty soon, but it just wasn't enough for this contest. It took me 24 hour to come up with this recipe! I believe I slept only 3 or 4 hours…
Then Eureka!  How about something to combine everything I like with everything that other people like! Goat cheese, prosciutto and watermelon! A fair enough combo, but the crunchy element was missing. I was thinking first of all at something with a beautiful colour. I was imagining my white "snowballs" and yeah, with something green, delicious and full of flavour: pistachio!
I like watermelon and mint, but I couldn't see how I can incorporate this in my recipe without being too strong. I needed a discreet scent. Then boom! I will blitz few mint leaves with my pistachio. Problem solved.
I've never tried the grilled watermelon until this recipe. And if is to make this recipe again soon I won't grill the watermelon, just to see how it goes. But by grilling it wasn't tastier it was just different. All the sugar in it got caramelized and it was actually exactly what I wanted to accompany the goat cheese.

Prepare the watermelon
Prepare 8 cubes of watermelon with 1cm x 1cm x 1cm and grill them on a very hot grill 1 minute each side. Then let them cool on a kitchen towel to drain the water excess.
For the "snowballs"
200 grams goat cheese, 200 grams curd cheese, 100 grams pistachio, ¼ cup cream cheese, 1 pinch smoked sea salt, 4 slices prosciutto, 4 mint leaves.
Preparation:
In a blender blitz the pistachio and mint.
Prepare 4 slices of prosciutto. Cut them in half. Every half for one piece of watermelon.
In a bowl mix the cheeses and salt. It should have a consistency that allows you to work quite easily with it.
Now create your watermelon 'snowballs":
Coat every piece of watermelon with pistachio. Wrap each piece of watermelon in prosciutto.
With your hands wet take a spoon of the cheese mix and in the palm of one hand, flatten the cheese mixture pop in the watermelon wrapped in prosciutto, cover with another spoon of cheese and shape it in a ball.
Sprinkle with pistachio and mint mix and chill for 20 minutes.
The combination it's a winner as I was torturing myself if to add some smoked paprika or maybe a hint of chilly might have been more appropriate, but I have to say that goat cheese, pistachio and grilled watermelon it's a good combination for this sumptuous and delicate recipe. It's has everything: saltiness from prosciutto, caramelized flavour from the grilled watermelon, it's creamy and crunchy in the same time.
Hope you'll enjoy it as much as we did!
Photo Gallery:
Summary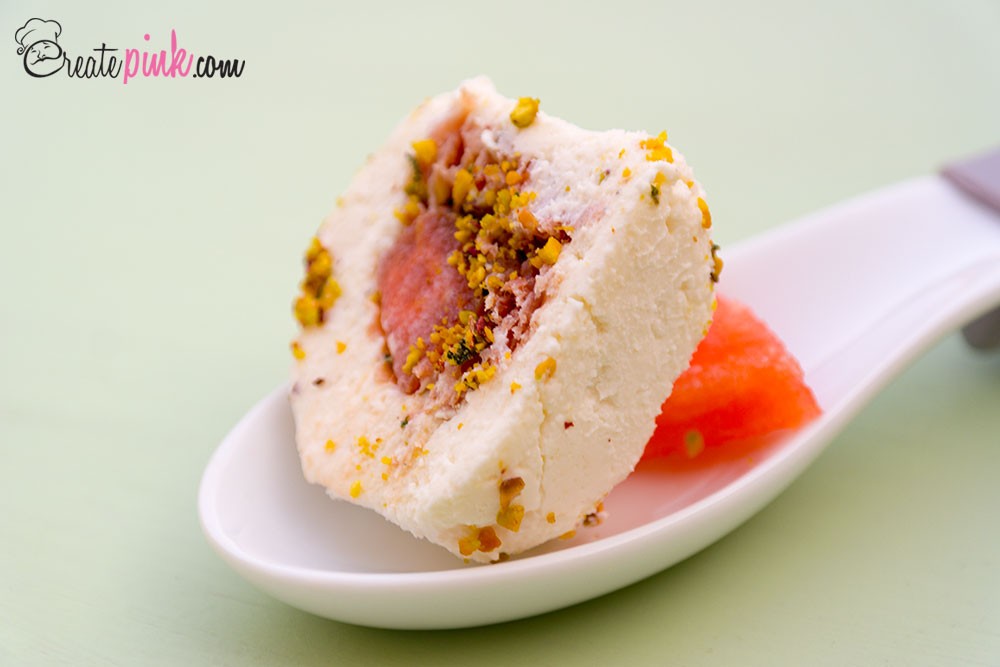 Recipe Name
Published On
Preparation Time
Cook Time
Total Time
Average Rating





Based on 2 Review(s)