If you are reading this blog for some time you probably have realized I am not vegan, raw nor vegetarian. I just feel the need to clear the air about it. I started my journey though…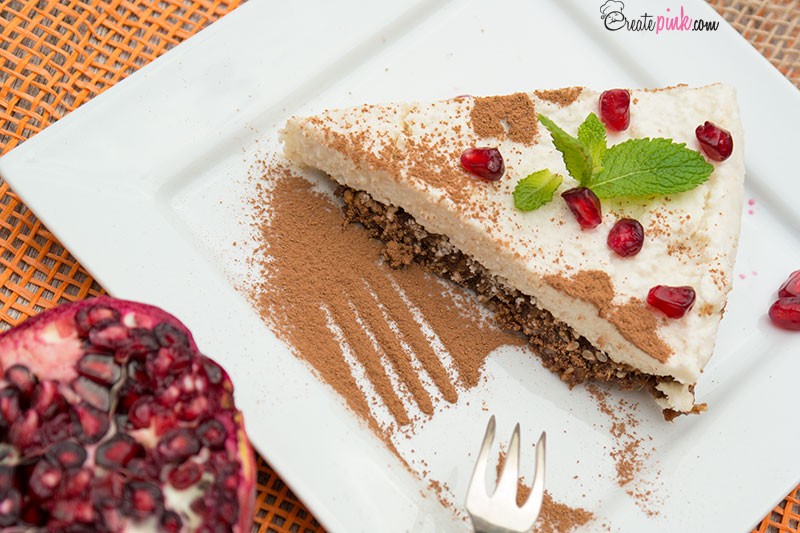 With small steps I am introducing the raw/vegan diet in to our lives. Not easy thing to do when I am passionate about cooking and I am a foodie who finds it so hard to resist to a chocolate cake or any sort of grilled meat but at some point you have to listen what your body tells you.
You might find yourself mostly tired, with no joy of life and trapped into a lifestyle that not suits you anymore.  If you have these symptoms well it's time for you to make some changes. Everyone is different and what I find suitable for me might not work for everyone, but when I started actually to give a damn about what my body has to say I have found the formula to feel better. Although I was always cooking with the best ingredients and trying to avoid as much as possible the products with additives and artificial ingredients, always on the run for organic and natural products was not enough.
I am not making major changes for now. We already have our meatless Monday, our everyday dairy free detox smoothie and I didn't decide if it's going to be Wednesday or Thursday or Friday, but there is going to be a raw day. I could just make the meatless Monday also the raw Monday, but like I said I am taking small steps and trying to make 2 days out of 7 "healthy time".
No complains so far from my husband as he already said he won't be eating home that day 🙂
All started as a challenge with the home cook in me. I've always challenged myself to create new recipes and to be honest taking this path of raw diet seemed at that time something I won't be able to accomplish. Nothing toasted, grilled or seared, well until you try it everything seems just tasteless. Who didn't feel that can throw the first stone!
Not reaching for my goal was not an option for me. I hate losing so I started to analyze if I have some sort of advantage… That's how I realized that I was playing with taste and I was developing new recipes for so long that I can "visualize" how the final product will taste.
I have a sweet tooth and I find it very hard to just quit on chocolate,cakes, donuts, more cakes and more fried, unhealthy but so delicious desserts.
I was keep finding on the internet recipes for raw "cheesecake" and the dorky dwarf in my head started pushing me to the edges. I already declared my love for cheesecakes. No, not the baked ones, only the non-baked ones, refreshing and perfect for summer days. I do enjoy a non-bake cheesecake every time, as much as I like having ice cream when it's snowing. No difference if I am eating it inside next to the fireplace 🙂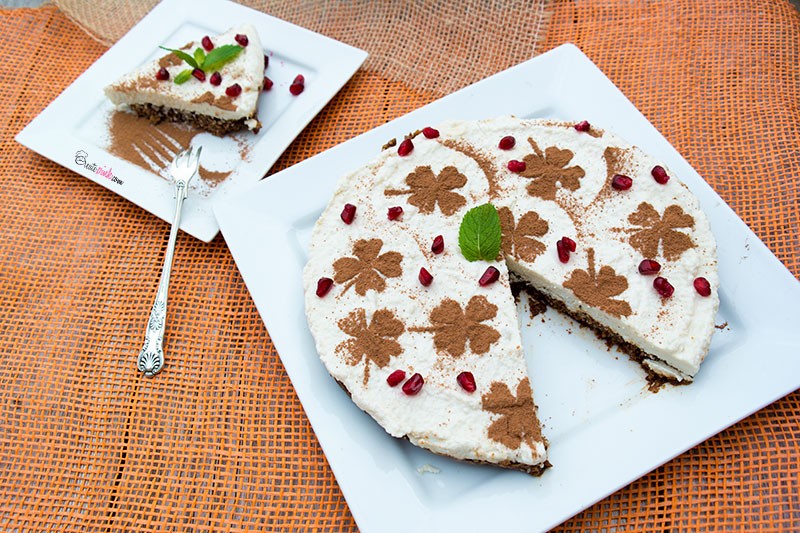 Well will I be able to enjoy a raw, vegan, dairy free dessert as much as I enjoy a baked, creamy, fried etc. one? There is only one way to find out. I have to make one!
I have found lots and lots of raw "cheesecake" recipes on the internet, but I made my own combination according to my needs.
My favourite is lemon cheesecake or Limoncello cheesecake so I thought these raw "cheesecake" must have a lemon-y scent and to spice it up a bit, why not a pinch or two of cardamom. I was not mistaken. It was really a winning combination.
The only thing that takes time to make is the "cheese". I don't have a high powered blender so I had to soak the almonds at room temperature for 12 hours. It's ok as long you can soak them in the evening and make your dessert next day.
Ingredients:
For crust: 1 cup almonds, 1 cup hazelnuts, 1 cup soaked dates, 2 tablespoons agave syrup, 2 tablespoons raw cocoa powder, 2 tablespoons coconut oil.
Preparation: Add everything to a food processor and pulse. You will end up with a mixture that holds its shape when pressed between fingers. Line a round or squared pan with plastic wrap and put the mixture into pan and press it to make an evenly layer. Refrigerate until you make the "cheese" mixture.
Filling: 2 cups soaked raw almonds, 1 cup raw coconut meat, ½ cup raw agave syrup, 2 tablespoons organic lemon zest, 2 tablespoons coconut oil, 2 tablespoons organic lemon juice, 1 teaspoon cardamom, a pinch of salt.
Preparation:
Blend everything in a food processor until you have a smooth and creamy filling, for about 3-4 minutes.
Pour the filling over the refrigerated crust and chill for at least one hour.
I can say now that I have a new favourite cheesecake on my list. Still after my Limoncello cheesecake, but this one is definitely in top 5. For now as I plan testing more and more raw "cheesecake" recipes.
I hope you will enjoy it as much as I did! 🙂
Summary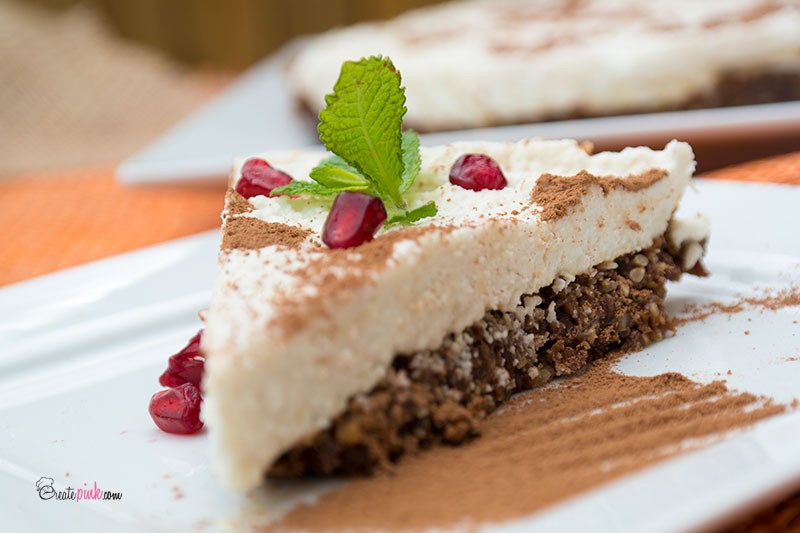 Recipe Name
Raw-vegan lemon and cardamom
Published On
Preparation Time
Average Rating





Based on 3 Review(s)