Ingredients: 
1 cauliflower, 2 yellow apples, 90 g butter, 40 g flour, 500 ml milk, 5 cups chicken broth, 200 ml cream, parsley, salt .
Preparation: 
Wash the cauliflower. Remove leaves. Breaks in bouquets and boil in a large saucepan for 30 minutes. Drain the water and purée in blender. Melt 40 g butter in a saucepan. When it foams, pour the flour and stir constantly for about 15 minutes.
Then pour the milk and simmer, stirring constantly, until thickened. Add cauliflower, chicken broth, cream and salt. Boil for 10 minutes. Peel apples, peel the seeds and cut into cubes. Put soup plates and sprinkle with apple pieces and parsley.
Summary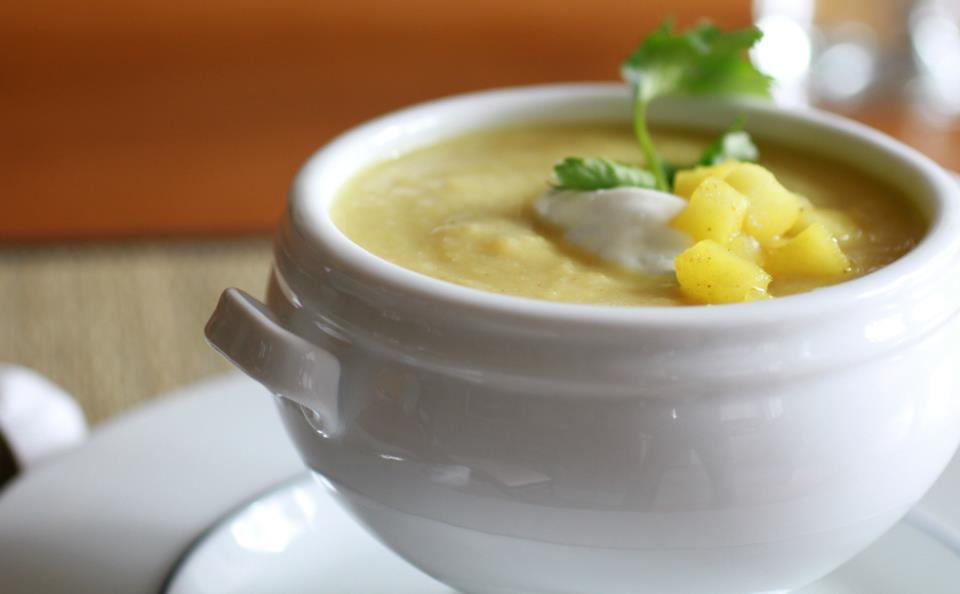 Recipe Name
Cauliflower and apples soup
Published On
Preparation Time
Cook Time
Total Time