That's a dough that I use every time I want and I need fresh pasta! I always make fresh pasta for my chicken soup which my family absolutely adores in the cold winter nights! But fresh pasta pairs great with a refreshing salsa for hot summer days!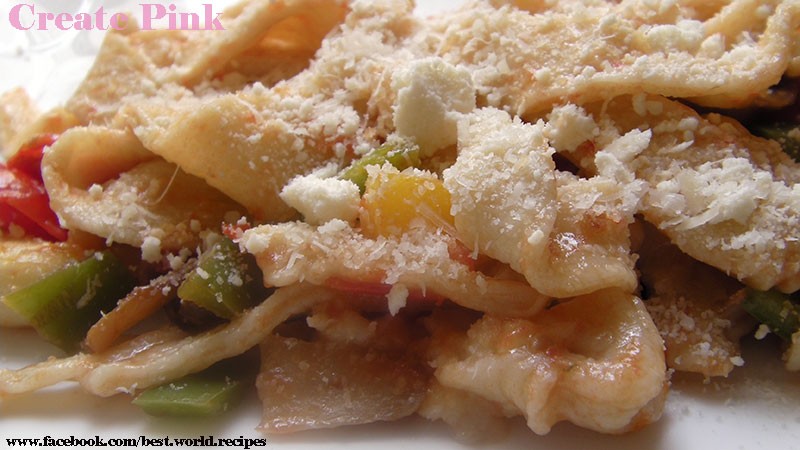 Homemade pasta dough:
375g (2 1/2 cups) plain flour, 1/2 tsp salt, 4 eggs, at room temperature
Place the flour and salt together on a clean work surface or in a bowl. Make a well in the centre and crack the eggs into it. Beat the eggs with a fork until smooth. Using the tips of your fingers, mix the eggs with the flour, incorporating until everything is combined. Knead the pieces of dough together until the result will me a smooth dough! Cut the pasta any shape you like.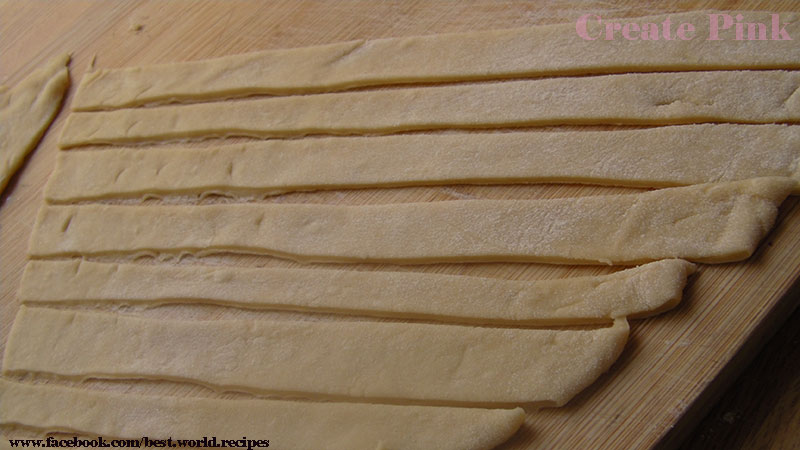 Add salt in boiling water (a generous amount of salt in the water seasons the pasta internally as it absorbs liquid) and cook pasta for 4-5 minutes. Taste, or break open a piece of pasta to test for doneness. If you see a thin white line or white dot(s) in the middle of the broken piece, it's not ready yet.
Salsa
2 tbsps olive oil, 1 onion (chopped), 2 cloves garlic, crushed, 1/2 green bell pepper (chopped), 1/2 red bell pepper (chopped), 1/2 yellow bell pepper (chopped), 141/2 ozs diced tomatoes (peeled), 4 mushrooms, salt and pepper.
Heat the oil in a large saucepan over medium heat. Add the garlic, bell peppers, mushrooms and onion and cook for 3-4 minutes until softened but not browned. Add the peeled tomatoes, reduce the heat and simmer for 4-5 minutes. Stir through the salt and pepper. Remove from heat.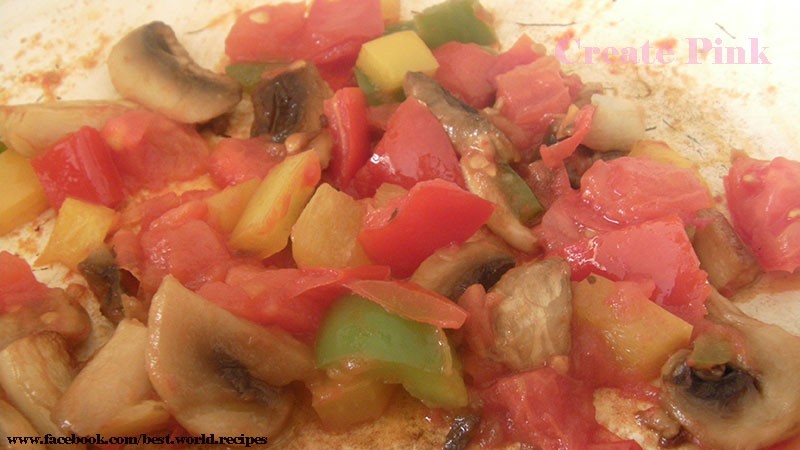 Stir in hot pasta, 2 tablespoons parmesan cheese, adjusting the seasoning as required. Sprinkle more parmesan cheese and serve.
I usually add some fresh parsley over my pasta, but using this salsa it's not required. The sweetness of the bell peppers's combined with parmesan cheese it's just perfect how it is!
And that's all! Fresh, simple and incredibly delicious! A refreshing taste to enjoy the summer!
Summary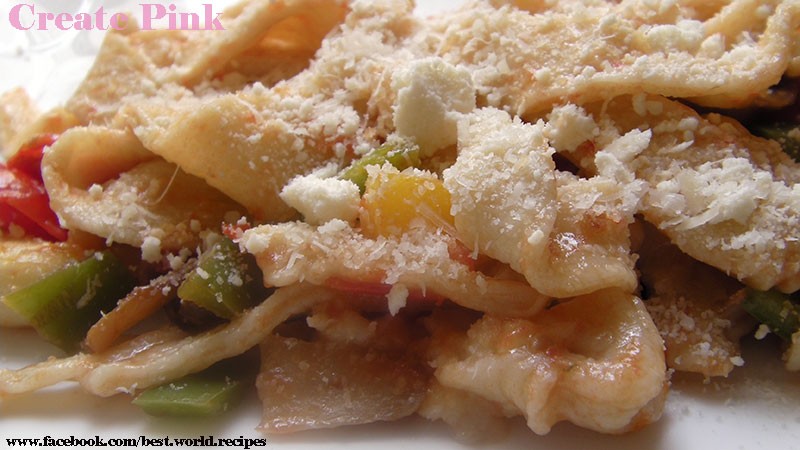 Recipe Name
Homemade pasta with salsa
Published On
Preparation Time
Cook Time
Total Time
Average Rating





Based on 1 Review(s)